Featured

Price, low to high

Price, high to low

Alphabetically, A-Z

Alphabetically, Z-A

Date, old to new

Date, new to old

Best Selling
Sold Out
Bundle
Bold Marker
BOLD MARKER COMES IN 8MM - 10MM - 15MM TIPS This Montana Bold Marker 8mm Round, 10mm Chisel, 15mm Standard Chisel comes in a sturdy built-to-last aluminum body. Equipped with a 8mm round tip, this BOLD marker is refillable and the...
Add to Wish List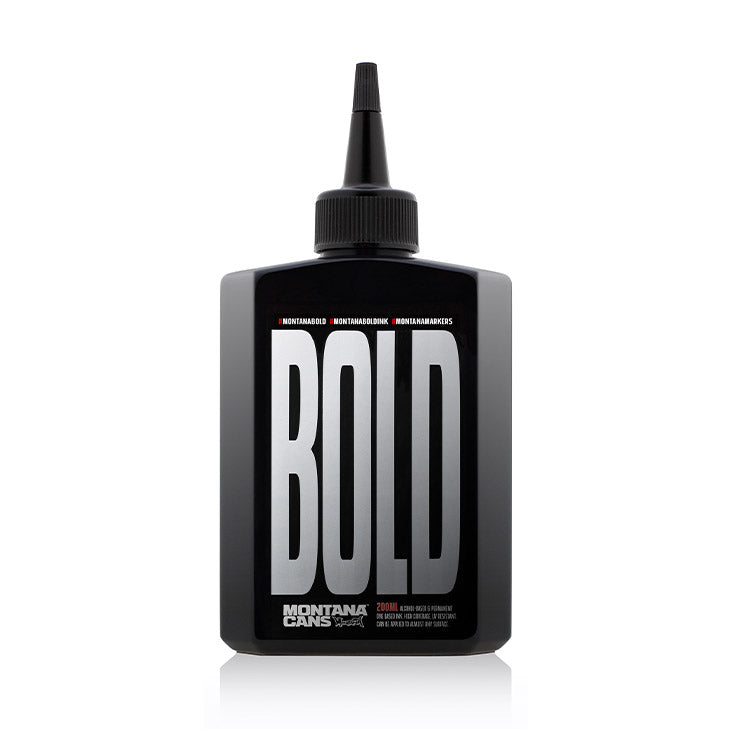 Sold Out

Bold Refill Ink
The Montana BOLD 200ml ULTRA INK refill is the foundation of your graffiti and tagging marker needs. The hard wearing plastic bottle is fitted with a witches hat, re-sealableÊlid, that comes to a sharp accurate point for efficient and clean...
Add to Wish List
Sketchliner Set
The Montana Sketchliner set is the perfect all round drawing companion for all your accurate line marking needs. Within the attractive transparent packaging lies 5 fine black liner markers varying from size 01mm to 08mm. Perfect for fine, lose or...
Add to Wish List